Our Locations
Questions? Contact us by phone at 802-375-6037 and by email at [email protected].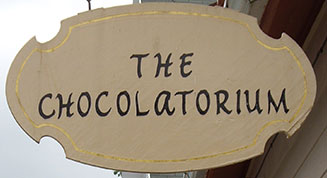 The Village Peddler /
The Chocolatorium
(East Arlington, VT)
261 Old Mill Road, East Arlington, Vermont
Tel: 802-375-6037
Business hours:
Monday-Saturday 10am-5pm,
Sunday 11am-5pm
January-March: Closed Tuesday, Wednesday, and Thursdays
April-June: Closed Tuesday and Wednesday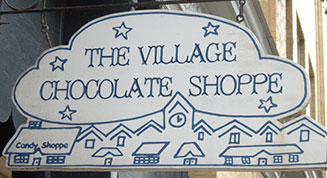 The Village Chocolate Shoppe
(Bennington, VT)
471 Main Street, Bennington, Vermont
Tel: 802-447-3789
Business hours:
January-May: Monday-Saturday 10am-6pm,
Closed Sunday
June-December: Monday-Thursday,
Saturday 10am-6pm, Friday 10am-8pm,
Sunday 12pm-4pm
Special extended store hours around holidays.
Please call for additional information.
Maps
Virtual Tour
: